About Jim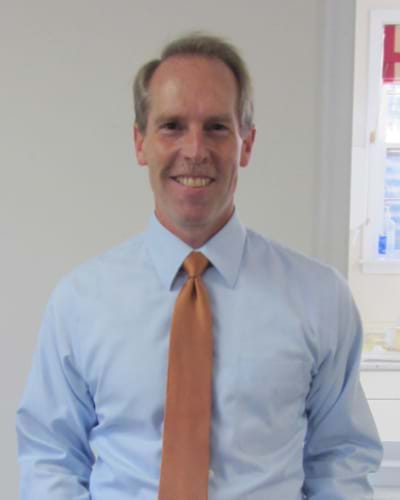 Hometown: Anderson, California
Education: Dordt College, BA, English, 1989; Mid-America Reformed Seminary, M.Div., 1993
Employment: Founding pastor at Redeemer Reformed Church in Minneapolis, Minnesota
Family: Wife Thelma; Children Josiah, 23, married to Kayla; Leah, 20; Nathan, 16; Stephan, 12
A cattle ranch provided the "wilderness experience" that turned teenaged rebel Jim Sawtelle's spiritual ambivalence into a passion for bringing the gospel to the lost.

"During my six years at the ranch, the Lord worked to bring me back to himself, to a vibrant faith, love for the Lord, love for his church, and love for his people," Sawtelle says.

Sawtelle hadn't had much passion for the faith of his youth prior to his years in the middle of nowhere, 25 miles from the nearest town. "I hadn't abandoned my faith, but I had a very low flame," he said. "I'm a very social person, and so when I was isolated from the community, I had a lot of time to think, grow up, develop self-discipline, and turn away from the kinds of things I'd involved myself in in high school."
During that time he had a growing restlessness that he felt was prompting him to ministry. The ranch owner was his pastor's father, and they had daily conversations about the Christian faith and scripture.
"The leaders of my church encouraged me to pursue the ministry, so I made my way to Dordt College to prepare for the pre-seminary requirements that were on the books at Mid America at the time," he said. "I chose Mid America because it was a new, younger seminary and our denomination was partnering with them. When I visited, I loved the professors there and appreciated their perspective."
Now a member of the board at Mid America Reformed Seminary, Sawtelle remembers his professors with fondness and respect.

"Professor Rev. Raymond Zorn was my favorite at the time -- which some might think is strange, because he was not the most exciting of the professors. An elderly man in his mid-70s, he was extremely thorough in his teaching and very clear, sincere, and well-balanced. He helped model to me what it means to be a Christian scholar, as well as a pastor, with care, compassion, and gentleness."

Sawtelle appreciated the seminary's classic Reformed approach to scholarship and to the worship and ministerial work of the church.

"The grounding they gave me helped me to go into a mission church focused on very specific goals regarding the kind of church I wanted to develop, and with ideas about how I would approach ministering to people, how to disciple church leadership training and that kind of thing," Sawtelle says. "It was good I had that strong clear model from the seminary as a focus to build toward."

Sawtelle says that as he has seen Mid America Reformed Seminary grow in his role as a board member, it has stayed focused on its mission, even improving.

"The professors help prepare you for the ministry by being concerned for your spiritual well-being. They required us to examine ourselves and our strengths and weaknesses," he said. "They wanted us to be self aware so we could deal with our weaknesses so that they wouldn't take over and create a problem."

This living example of pastoral care in the academic setting continues to influence the work Sawtelle does today in his church.