Faculty Endowment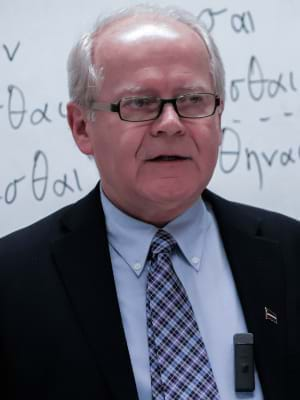 For most institutions of higher learning, an endowment is foundational to their long-term financial well-being. Most endowments are comprised of donations that have been given for a specific cause and are carefully preserved and managed to benefit the mission of the nonprofit in future generations. Endowment income provides a stable, ongoing source of revenue for scholarships, faculty, and other important needs of the institution.
An endowment was established early in the life of Mid-America when it created the Student Aid Fund. While not called an endowment, the Student Aid Fund generates investment income that provides financial aid to students studying at Mid-America. The fund principal is protected to generate student aid income for many years to come.
Mid-America's Board of Trustees established a faculty endowment to generate income so the seminary can develop its faculty without putting additional strain on the annual operating budget. A faculty endowment will allow Mid-America to deliver greater instructional value, build reliable long-term support for the faculty, and provide greater confidence in long-range institutional planning. Like a well-balanced retirement investment portfolio, a well-managed endowment will help Mid- America secure the future well-being of its educational mission of preparing men for the ministry of God's Word.